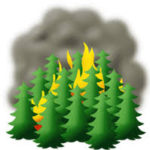 According to Cal Fire there have been over 6,000 wildfires reported in just 2017 alone. These fires have burned 556,000 Acres of land all throughout California. With this mass of wildfires burning in our backyards Californians are worried about their homes.
Inspecting your home to determine fire risk is much easier than you may think. With this article we will show you an easy 4 step process that will allow you to submit the information that insurance agencies need to determine if they are able to insure you. This process will also allow you to identify areas in which your property could be improved to be more fire resistant.
Walk the exterior of your home and identify any locations where brush is touching
Take clear photos of all exterior staircases and each side of your home (it is important that these photos show the full sides of your home, including any hanging branches)
Speak with an experienced Insurance Agent and send them the photos
The agent will use the photos to determine fire risk and connect you with the proper homeowners insurance
Self-inspection is easy! With these simple steps you have been set on track to make sure your home is better protected! Remember, it doesn't matter how near your home is to a fire hydrant, or even the number of fire stations in close proximity. Even under ideal conditions and extremely fast response time by our amazing firefighters you home may still be classified as a High Brush Zone or Hazard Area.
Friends don't let friends have the CA Fair Plan
Click Here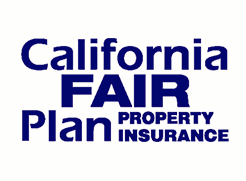 After you self-inspect your home the next step is finding an insurance plan that works best for you. Homeowners that have been classified as high risk may believe that the CA Fair Plan is their only option, and in the past it has been. However, specialized agents such as Robert Feldman are certified to offer specialized plans to high risk homeowners.