Allstate Insurance Company recently awarded Robert Feldman (Allstate exclusive agency owner) for his leading performing in customer service and business insurance sales. The Top Agency in Allstate Business Insurance sales award recognizes Feldman's exceptionally high standards in ensuring that his fellow business owners are properly protected with quality insurance policies.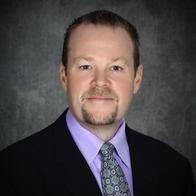 Feldman has been with Allstate for 14+ years and is a graduate of California State University, Northridge. His main office is located in Los Angeles and his second office is in Verdugo City. In response to the recent award he received, Feldman replied that he understands how hard it can be to build a successful business, since he is a small business owner himself. He also stated "I also know how important it is to protect what you've built and earned." Feldman proudly accepted the award from Allstate and expressed his desire to continue serving other entrepreneurs in the community by helping them secure the right insurance coverage.
Allstate Takes Pride in the Success of Agents
Michael Barton, president of Allstate Business Insurance, says that every small business should be given a chance to thrive. He praised Barton for taking "…pride in helping business owners get off on the right foot and protect what matters to them."
The Allstate Corporation serves approximately 16 million households through its various brand names, which include Allstate, Answer Financial, Esurance and Encompass. The corporation is the nation's largest personal lines insurer that is publicly held. In addition to providing a variety of coverage options through their insurance policy program, the corporation also offers attractive benefits to their agents through their benefits program.
Learn More About Your Insurance Options
There are a variety of home insurance options available to you, and it can be hard to choose the right one for your needs. If you live in a high fire risk area and have trouble getting insurance, please contact us! Free Fire Zone Inspections can provide you with a free inspection and match you up with a great insurance policy.