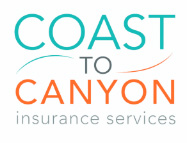 Named Insured: _____________________________
Date Completed: _____________

Keep Replacement Costs Updated:
Annually review the replacement cost of your property to prevent underinsuring your property. Home improvements and construction can increase its value, so ensure your coverage accurately reflects the current replacement cost.
Ample Liability Coverage:
We recommend a minimum of $500K in liability insurance. We also recommend a full review regarding your needs for an Umbrella Policy.
Conduct an Annual Inventory:
Simplify the claims process by conducting an annual inventory of your personal belongings. A video walk-through of your home and possessions will prove invaluable in the event of a claim.

Consider scheduling valuable items such as jewelry, fine art, furs, musical instruments, silverware, or firearms. As base insurance policies can have limited or no insurance coverage.


Please note that the measures mentioned above also apply to other assets such as boats, motorcycles, ATVs, and similar vehicles.

Bodily Injury Liability Limit:
It is essential to have a minimum bodily injury liability limit of $250,000/$500,000 or a combined single limit (CSL) of $500,000. We recommend an Umbrella Policy for additional coverage.

Uninsured/Underinsured Limit:
Maintain a minimum uninsured/underinsured limit of $250,000/$500,000 or a combined single limit (CSL) of $500,000. This coverage protects you in the event of an accident where the at-fault party either lacks insurance or has insufficient coverage to pay for your injuries.

Lease/Loan Gap or Repair/Replacement Cost:
If your vehicle is new or has a loan, verify that your policy includes a "lease/loan gap" endorsement. "Lease/loan gap" coverage bridges the gap between your loan and the depreciated value of your car in the event of a total loss.


Umbrella or Excess Liability Policy:
Ensure you have an umbrella or excess liability policy in place with a minimum limit of $1,000,000 in coverage with a recommendation of $3,000,000.00 per occurrence. This policy provides additional liability protection once the limits of your underlying home, auto, boat, etc., policies have been exhausted.

With these proactive measures, you can rest assured knowing that your property is adequately protected under your insurance policy.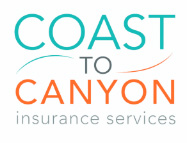 WE ARE DEDICATED TO HELPING YOU FIND THE RIGHT POLICIES TO PROTECT THE THINGS THAT MATTER TO YOU THE MOST.
Call us toll-free: 888-983-6400
coasttocanyoninsurance.com