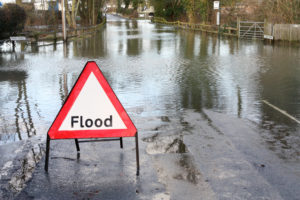 Floods are the most common and costly natural hazard in the nation.  They are an even greater risk if there have been recent wildfires in the area.  With the recent fires in California we are at heavy risk,  normally vegetation will absorb rainfall and reduce the amount of rain that makes it directly to water flow channels.  After a wildfire the land is barren, and unable to absorb water. This creates conditions where the soil is not anchored, meaning that there is a high risk of mud-flows and flash floods.
Just a few inches of water can cause massive amounts of damage.  According to the Insurance Information Institute, the average flood claim in 2018 was approximately $42,580.  Homeowners quickly found out that their standard homeowner's policy did NOT cover flood damage.  Without flood insurance these residents were forced to pay out of pocket to repair their possessions, or to give up on them entirely.
It is extremely important to assess your risk when evaluating what kinds of insurance you should have.  Homeowners living in high fire risk areas are also very vulnerable to flooding.  Brick and mortar houses will likely suffer less overall damage in the case of a flood to their exterior, but are still likely to have large costs associated to the interior of their homes.  Additionally, floods often leave behind more than just water.  It is common for floods to bring in dirt, microorganisms, silt, and sediment that can do more than hurt the visual appeal of your home.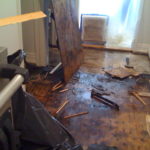 After a flood, you must assess the damages to your home.  Since floods are not only water, there comes additional dangers when your house is affected.  Silt and sediment can create problems in your appliances, electrical system, and lighting fixtures that will make them not only impossible, but dangerous to use.